Stay or Stray: A Quick Getaway from Manila – Pico de Loro
Are you tired of the hustle and bustle of Manila and craving a peaceful getaway? I totally get it!
Being not too far from the city, yet promising a peaceful change of pace, Pico de Loro seems an interesting option. However, there was one hiccup – it was known to be an exclusive retreat for members of the Pico de Loro Beach Club.
Now, things have changed, and non-members can get access to the resort, albeit with a catch: you need to know a member. Intrigued by this, I decided to explore and see if this getaway was worth the trip.
In this blog post, I'll share my personal experience at Pico de Loro, providing you with what you can expect should you decide to visit. Will it be a stay or a stray?
White sandy beaches may conjure images of Laiya, Batangas for most locals, but Nasugbu holds its fair share of beautiful coastline, with Pico de Loro being a testament to that.
Accessing Pico de Loro: The Membership Conundrum
You can indeed visit Pico de Loro (Hamilo Coast) without a membership. All you need is an authorization letter from a member or an endorsement if you're staying in one of the condos.
However, only the guests listed in the letter can enter Pico de Loro. To navigate around this, consider booking your stay via Airbnb.
How much is the entrance fee in Pico de Loro (2023)?
The guest fee at Pico de Loro should be paid upon arrival. It varies per season, the guest fee for an adult on a weekend is PHP 800 (lean season), PHP 1,200 (peak season), PHP 1,400 (high season), and PHP 1,600 during the holy week. Kids below four years old (0 – 3 years old) are free of charge.
Guest fee on the lean season (Weekdays of January – February & July – November)
Adult: PHP 900
Child (4-12 years old): PHP 400
Guest fee on the peak season (Weekends of January – February & July – November; Weekdays of March – June & December; All holidays)
Adult: PHP 1,300
Child (4-12 years old): PHP 500
Guest fee during the high season (Weekends of March – June & December)
Adult: PHP 1,400
Child (4-12 years old): PHP 600
Guest fee on the holy week and year-end
Adult: PHP 550
Child (4-12 years old): PHP 650
Before You Travel: A Few Things to Know
After a 3-hour journey from Manila, your first stop at Pico de Loro will be guest registration. Here, you'll pay the guest fee and receive a wrist tag to wear throughout your stay. Once that's sorted, you can hop onto a shuttle that will whisk you away to your condo.
Pico de Loro has four residential buildings: Jacana, Myna, Carola, and Miranda.
We were dropped off at our condo in Carola by our driver. After that, we proceeded to the front desk to check in and meet our unit's caretaker. Although the official check-in time was slated for 2 PM, they generously accommodated us by 12 PM.
Accommodations at Pico de Loro
A simple way to find a member to endorse you is to book accommodation on Airbnb. You'll find a wide range of options, all hosted by Pico de Loro members. The hosts are usually happy to provide the necessary endorsement for your visit. Below are some of my top recommendations to consider for your stay.
Keep in mind that the Airbnb booking fee doesn't cover the entrance fee. You'll need to pay this directly to the Pico de Loro management.
If Airbnb isn't your option, you can also consider booking through Klook.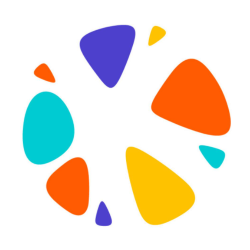 Klook
Discover joyful experiences, plan perfect getaways, and effortlessly navigate your travels with Klook, all just a few taps away.
Explore Now
We earn a commission if you make a purchase, at no additional cost to you.
On the other hand, if you're more inclined towards a traditional hotel experience, Pico Sands Hotel is a great choice.
Discounted Hotels & Resorts in Batangas
Save money on your accommodation by booking from one of the hotels & resorts below! You'll also get more perks like late check-out or more discounts.
Click the links below to get more details.
Cintai Corito's Garden – up to 35% discount! Overnight stay with complimentary breakfast and PHP 500 dining credits.
Cocoons Casobe (Calatagan, Batangas) – up to 10% discount! Overnight stay with breakfast for 2 and access to Aquaria Water Park. Valid until December 31, 2022.
Cocoons Club Laiya (San Juan, Batangas) – up to 20% discount! Overnight stay breakfast for 2 and beach club access. Valid until December 31, 2022.
Crusoe Cabins Casobe (Calatagan, Batangas) – up to 20% discount! Overnight stay with complimentary PHP 1000 worth of dining credit and access to Aquaria Water Park. Valid until December 31, 2022.
Palm Beach Resort – up to 20% discount! 1-night stay in a comfortable Junior Room for 2 person(s). Also includes PHP 500 worth of F&B credits and 1-hour use of Kayak (a subject upon availability)
Pier Uno Dive Resort – up to 5% discount! Overnight stay with meals and scuba diving.
Updated as of June 2022
Pico de Loro photos
View from the balcony of the condo
Pico de Loro Main Beach
The main beach in Pico de Loro is accessible to all guests. We were unable to visit the beach club because it is exclusive to members only or member-accompanied guests.
As anticipated, Pico de Loro was bustling with people, given it was a weekend in summer.
Navigating the resort is easy with available shuttles ready to transport guests. Whether strolling from your condo to the beach or catching a shuttle ride, moving around is effortless.
Interestingly, the left side of the beach was virtually deserted. This tranquil setting attracted me, with only a handful of people near the shore taking photos. Despite the contrast with the lively scene in the earlier photo, this quieter space offered a sense of calm.
The areas below make for a great spot to relax. But, it's not available for use without a fee! So, as you plan your visit, consider budgeting for these small extras to fully experience all the resort has to offer.
Do the stunning photos of Pico de Loro make you want to visit? Wait, there's more! Here are some of my favorite pool shots, taken around 7 AM when there were fewer people around. Just a reminder in case you're planning to take a dip and want to avoid the crowd.
Swimming pool at the Pico de Loro Country Club
We took a quick shuttle ride from the beach to the swimming pool. It's not too far to walk, but taking the shuttle is just more convenient. Just a heads up, if you're in a big group, fitting everyone in one shuttle might be a bit tricky since they can only hold up to 15 people, including the driver.
I absolutely love the fact that the shower rooms and changing rooms are air-conditioned. It's hands down the best setup I've come across! I couldn't capture any pictures, but take my word for it, it's simply fantastic!
Pico de Loro Activities
During your staycation at Pico de Loro (Hamilo Coast), there is a wide array of activities to keep you entertained. However, it's important to note that most of these activities are not complimentary.
Saving Tips for Pico de Loro
When it comes to planning your stay at Pico de Loro, being mindful of your budget can make a significant difference. Here are some additional practical tips to help you save money without compromising your experience:
How to travel to Pico de Loro
Fastest route by car (up to 2 hours)
From the Mall of Asia Complex, go straight to the CAVITEX exit via the Coastal Road.
From the CAVITEX exit, go straight to Kawit going to Bacao Road and Tejero.
From the Petron gas station, take the road going to the town of Tanza.
Continue driving until you reach Ternate.
Follow the main road leading to Puerto Azul. Turn left to access the Kaybiang tunnel, and then drive until you reach the Hamilo Coast main gate.
By public transportation
From Buendia or Coastal terminal, take the bus to Nasugbu.
Once you are at the town proper, alight at SaveMore or Jollibee.
Take a tricycle to Hamilo Coast
From Hamilo Coast, take the private shuttle to Pico
Stay or Stray: Pico de Loro
Staying at Pico de Loro for the weekend provides us with a satisfactory experience, particularly for families with young children. The resort's family-friendly amenities and activities catered to our needs and ensured an enjoyable time. It's worth noting that the overall cost of our stay was relatively high due to the guest fees, which impacted the budget.
One aspect worth highlighting about Pico de Loro is its exclusivity, which can contribute to a sense of serenity and peacefulness. But, the resort tends to lean towards being crowded, which may affect the overall ambiance and tranquility.
Considering the overall expenses, the tendency towards crowding, and potential check-in delays, I'd say that it is best to stray from Pico de Loro. Alternative destinations can provide a more affordable, well-rounded, and serene experience while still catering to the needs of families and ensuring a tranquil environment.
show some love!
If you enjoyed reading this post, share it with your friends and family on social media.
Want to go the extra mile? You can show your support by buying me a coffee!
Your contribution is greatly appreciated and helps me continue sharing valuable content. ✨